"Personally, the pleasure I take in developping software is half linked to the language, half to the programming tools. With PyDev, I've got everything."
Franck Perez
"PyDev is a core tool in our development process, and is a major reason why Python has become viable for us as a production language. I look forward to each new release of PyDev as it is continually evolving into a more and more powerful development environment."
Eric Wittmann, Zoundry LLC.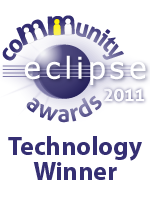 Acknowledgements
"YourKit kindly supports PyDev (and other open source projects) with its full-featured Java Profiler.

YourKit, LLC is the creator of innovative and intelligent tools for profiling Java and .NET applications. Take a look at YourKit's leading software products:

YourKit Java Profiler and

YourKit .NET Profiler."